Monday Finish
April 10 2018
Welcome to the first of this season's Monday Finish, a look around the golf globe from our backyard to the fairways of the major tours.
There was a good turnout at Rideau View's Fallen Oak Pub for a Masters viewing party on Sunday and there was a strong lineup on display.
The golf was good, too.
It was a chance to try some of the new beers on tap (Lagunita's IPA is the leader in the clubhouse) and there was a great new addition discovered during a trip to Orlando for the PGA Merchandise Show: a smoke infuser which takes rye to a new level.
It's still a touch depressing to see a few snowflakes at this time of year and there's still not much hope for warm weather for the next week with a forecast of a high of 10 degrees Wednesday but then hovering in the low single digits for the foreseeable future.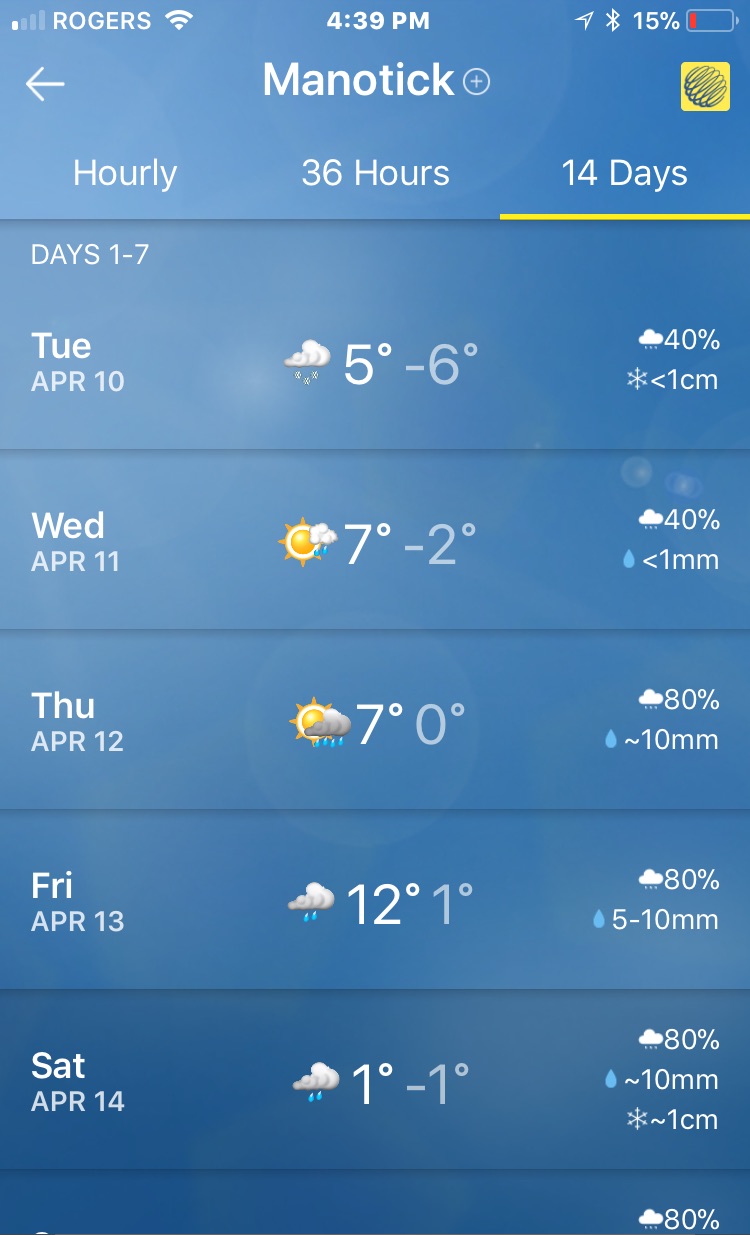 Spring will get here. Eventually.
Hey, did I mention Rideau View now has have smoke-infused rye?
AUGUSTA BENDS ... For me, of all the quirky records around The Masters, the most remarkable one that endures is there has never been a player to shoot four rounds in the 60s.
It's happened in all the other majors; the fewest is three times in the U.S. Open. It happened in all but one tournament on the PGA Tour this past season. These guys are just too good. Except when it comes to the Masters and Augusta National Golf Club.
Winner Patrick Reed was the 34th player to break 70 for the first three rounds (it was the 41st time it happened; Phil Mickelson has done it four times) and then fail to break 70 in the final round.
Three times players have come up one shot short of four rounds in the 60s: Arnold Palmer shot 70 in 1964, Fred Couples in 1992 and Mickelson in 2001. In the case of Palmer and Couples, that was good enough to win.
In Mickelson's case, after rounds of 67-69-69, he was overtaken by Tiger Woods (70-66-68-68) and lost by three.
You can understand how it happens, of course. If a player has broken 70 in the first three rounds that means he is contention so the pressure is on going into the final round. The chances of somebody in the last couple of groups going deep is likely slim.
Reed had a 71 on Sunday to win his first major.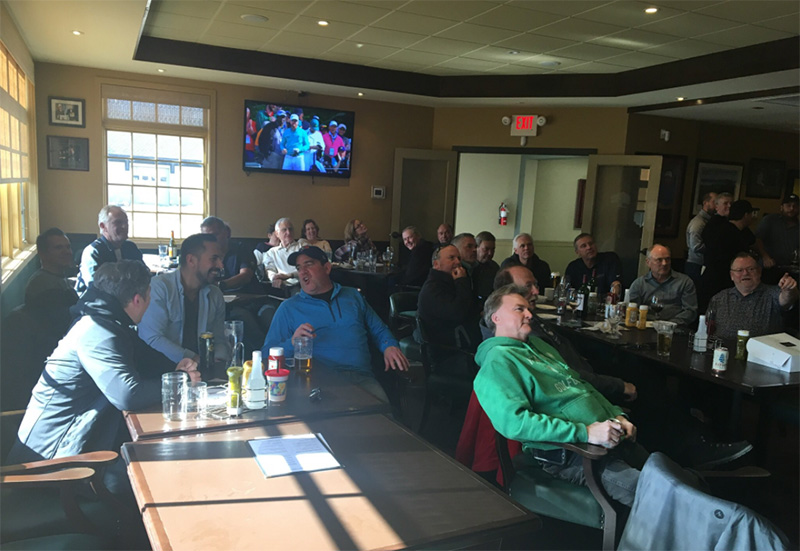 RORY'S STORY ... Rory McIlroy came up disappointingly short with a Sunday 74 in pursuit of the career Grand Slam and it started on the first tee. After Reed blew his tee ball into the woods on the right, the door was open.
McIlroy walked right into the door jam. He hit his first drive even farther right. He still picked up a shot with a sandy par to Reed's bogey, but then squandered another great opportunity on the second hole when he shoved his four-foot eagle putt to the right.
It never had a chance. That set the tone for the rest of the round. By the 15th hole, he had missed seven putts inside 10 feet; four of those from inside six feet.
At 28, McIlroy is still going to have plenty more opportunities to complete the career Grand Slam, but somewhere in the background, you can hear the clock ticking.
"I've played in two final groups in the last seven years. I've had five top-10s. I play this golf course well. I just haven't played it well enough at the right time," he told reporters afterwards.
McIlroy's record at Augusta:
| | |
| --- | --- |
| 2014 | T8 |
| 2015 | 4 |
| 2016 | T10 |
| 2017 | T7 |
| 2018 | T5 |
Getting in McIlroy's way over the the next few years are going to be Jordan Spieth and Ricky Fowler, who both have games well suited for Augusta and showed that Sunday.
SPEAKING OF ... Spieth: he now has won, finished T2 twice, a third (this year) and has a T11 in his first five Masters. Pretty good. But as is often the case, when you look at what Jack Nicklaus accomplished, other guy's fine performances don't look so fine. Nicklaus in his first five Masters, according to Golfworld: T15, 1, T2, 1, 1. Okay then. ... Woods finished with a 69 on Sunday and was T32 and that was no doubt considered disappointing by those who thought he might even win. His performance showed he is capable of contending again. He drove it better on Sunday and hit some magnificent iron shots including a 4-iron on the 232-yard fourth hole that almost went in for an ace. Like any winner any given week, he needs the long game and the putting to sync up the same week. I bet with more reps, the odds of that happening will get better and better ... Tony Finau: After snapping his dislocated ankle into place on Wednesday, he finished T10 for the week and made six birdies in a row on Sunday from holes 12-17, one short of the record. He did not limp home.
Follow me on Twitter: @CJ_Stevenson